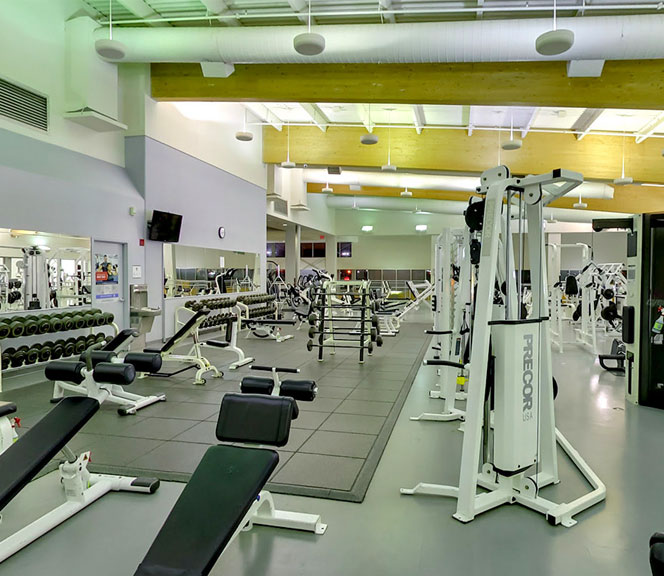 World-Class Health & Wellness
Every resident at 100 Bond (including their immediate family members) receives a FREE MEMBERSHIP to The Durham Region YMCA. We provide the opportunity for every resident to explore all that the YMCA has to offer at no added cost, and parking is free for members!
Club 100 - Now Open!
Living well is the inspiration behind the all new open-concept party room at 100 Bond. Club 100 is a place to gather and get comfortable. Watch and taste a delicious cooking demonstration from professional chefs, enjoy a complimentary cup of coffee with neighbours each morning, or shoot a round of pool on the billiards table. Stylish and multi-functional, Club 100 is build for community. Residents can rent out the space for family gatherings and events.
State-of-the-art Chefs Kitchen
New Lounge + Entertainment Area
Available for Resident Event Bookings
Comfortable Seating Throughout
COVID-19 Care Packages
The past 16 months have been difficult, anxiety-ridden and exhausting. Fortunately, this period in time has also brought out the best in many of us.
Atria's 100 Bond community is a unique and caring group of individuals who have kept their heads high throughout the pandemic and looked after one another with care and compassion. During the extended stay of home order, we felt it was important to salute our 100 Bond community members by putting together a COVID-19 care package to hand out to everyone in the building. It was just a small way to show how much we appreciate their actions, while furthering everyone's commitment to community wellbeing by providing them with some of the important items that will help keep them and others safe.
All care packages included two surgical-grade masks, three face shields and two bottles of hand sanitizer. These items were greatly appreciated by our community members for assisting them in keeping the community safe and COVID-19 free.